1-Day

Armorer's Course – Glock Pistol
Front Sight Course Review
Joe M.
Editor's Note:
This is a review for the 1 Day Armorer's Course – Glock Pistol Course class offered at Front Sight.
1 Day Armorer's Course –
Glock Pistol

Student:

Joe M.

Occupation:

Financial Manager

Weapon:

Glock 23

Rounds Fired:

N/A

Number Course Taken:

N/A

Student Rating:

10/10

Course:

Front Sight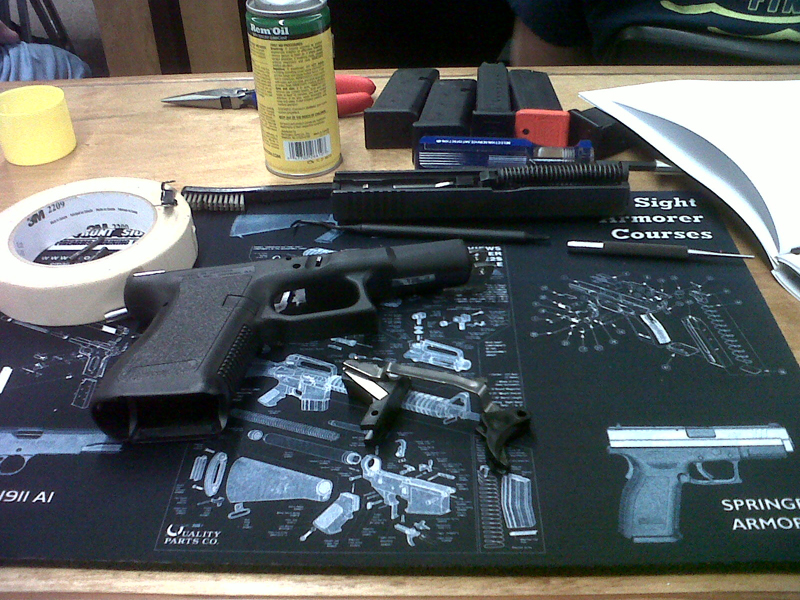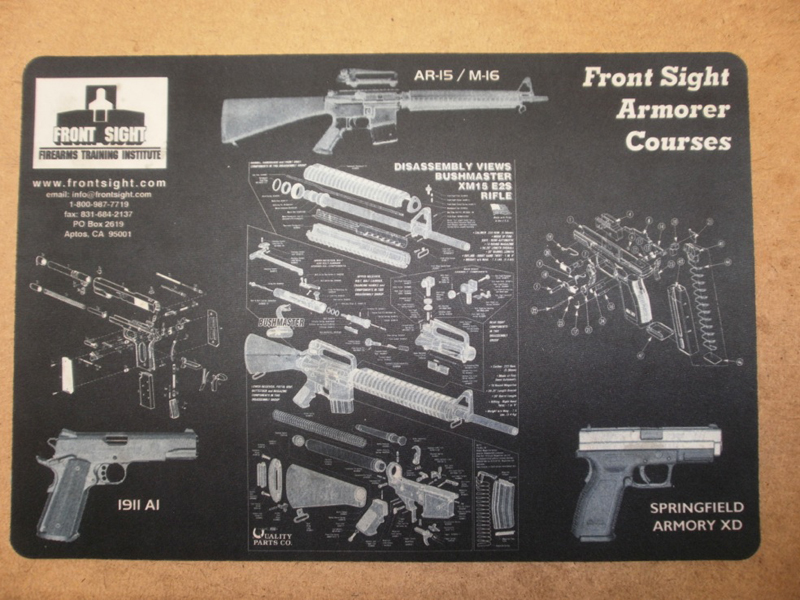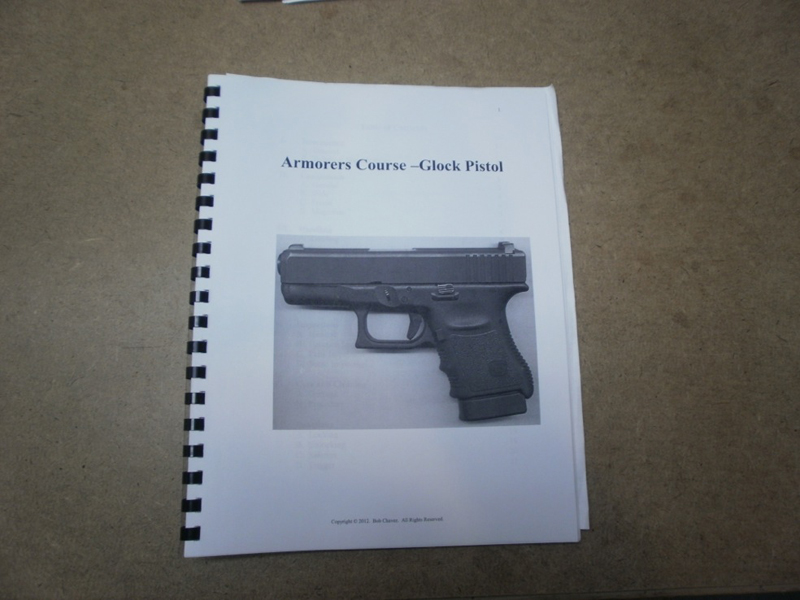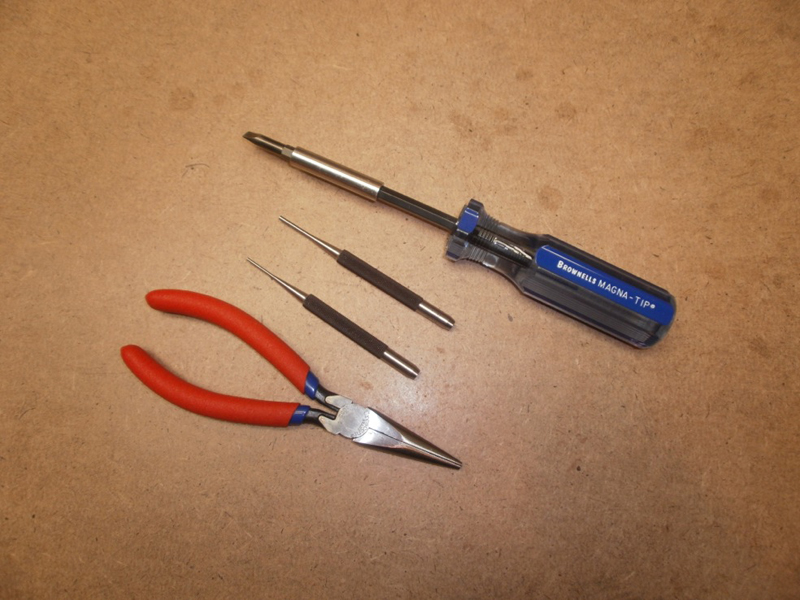 General Comments
I recently started pistol shooting and traded one of my little used rifles for a Glock 23. My biggest fear cleaning my Glock was that I would not be able to put it back together so it would work safely and reliably. I obtained a Front Sight membership and scheduled my first trip to Pahrump. I scheduled the May 2012 Glock Armorer class followed by the 4-Day Defensive Handgun class. I flew into Las Vegas, and my flight was delayed by 6 hours due to weather. The delay put me arriving to my room at the Saddle West at 3 am. I grabbed a few hours of sleep, had the complementary hotel breakfast, and hit the road to Front Sight. The arrival and check in went smooth, just as written in the advance paperwork received. I found my way into the large meeting room, found myself a seat at the table near the instructor, and settled in. The room filled up fast, so I was glad I was there when the gates opened. I went outside to the lunch wagon and ordered my lunch so it would be ready on time.

The class started with overviews and an introduction of the instructor and the long list of his qualifications. He stood on a podium in front of everyone and had an overhead type of projector with which he would hold a gun or part under, and we could see it on the screen behind him. I could easily see what he was showing and talking about. All students received an instructional manual and a work pad, which we could take home. We learned about the parts of the gun and were able to follow along in our manuals.

We slowly disassembled the gun part by part. Each step had an explanation of what to do, what to look for with worn parts, followed by time for each student complete the step. The instructor was always available to help or answer questions. Piece by piece we methodically removed every removable part on the Glock. We broke for lunch with our guns disassembled on the pad in front of us.

After the lunch break, we started to put this pad full of gun parts back together. We cleaned each part before we assembled it. I periodically made notes in my manual, listing tips or tricks the instructor told us. I felt very comfortable following the instructions and steps provided.

The casual atmosphere allowed us to work with or watch the student next to us. This allowed us to discus how much pressure or how far we twisted a part to get it out. A few students had some of the springs escape, so we conducted a search of the area to find the wayward part. After we had the pistol fully assembled, we went through a series of safety checks. This confirmed that all of the safeties and other functions on the Glock were working correctly. This way there would be no surprises when we use the gun. I completed the class, and now I understand the parts of the Glock. This was well worth my time, and I was never impacted by the fact that I had only slept two hours the night before.

One note about the classroom, it was plenty cool for May. At times I was glad I was wearing jeans and a long sleeve t-shirt, and had a sweatshirt along with me. I met some very nice people there and am very happy that I attended the class.