2-Day

Tactical Shotgun
Front Sight Course Review
Ian H. (Taken December 2012)
Editor's Note:
This is a review for the 2-Day Tactical Shotgun Course class offered at Front Sight.
2-Day Tactical Shotgun

Student:

Ian H.

Occupation:

Law Enforcement Officer

Weapon:

Mossberg 930 SPX

Rounds Fired:


25 rounds of slug
100 rounds of buckshot
100 rounds of birdshot

Number Course Taken:

1st Time

Student Rating:

9/10

Course:

Front Sight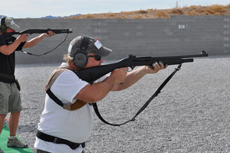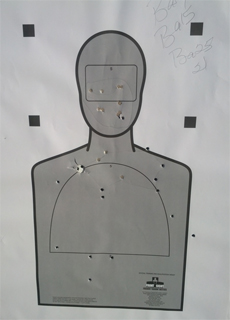 What were your reasons for taking this specific course?
I purchased a certificate for this course several years ago, when they were given away a handgun with it. I had just been waiting for the right time to go down and take it.
General Comments:
I really liked the shotgun canyon, which they take you through on the second day. It's like the shotgun course version of the handgun shoot house, except it's outside. There are the normal photographic targets, as well as steel targets, for us to practice on.

We had somewhere between 20 and 25 people in this particular course with 4 instructors. The instructors were all very knowledgeable and were easily accessible if you ever had any questions.

The course was very structured and regimented. It was obvious that they had been teaching this course for a very long time and got everything timed down to the minute. Every lesson builds on the previous one, which makes learning new tasks easier. I've taken a shotgun course previously from an instructor that used to work at Front Sight, so I was familiar with the curriculum. I already knew what I was supposed to be doing, so the instructors didn't have to focus on me as much.

Just as a side note, I would recommend that you wear gloves for this course. I tore up my thumbs pretty good. Also, make sure you have a good-sized shell carrier on your belt.
Would you suggest this course to others?
Yes
What other classes have you taken at Front Sight?
2-Day Defensive Handgun
What other courses do you plan on taking in the future?
I would really like to take my wife to a course. It doesn't really matter to me what course we take, just whatever one she is willing to attend. I would like for her to be knowledgeable and comfortable with handling a firearm.